Consultation or propaganda?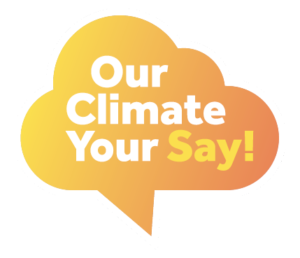 I attended the public meeting on the Zero Carbon Bill in Tauranga last Monday. A team from the Ministry for the Environment (MfE) presented details as part of public consultation on the bill. About 80 people (mostly old ones) turned up, but the Environment Minister, the Hon James Shaw, though expected, did not turn up.
The government is asking for our comments on the bill (the country's principal global warming response) and they imply that thereby we are helping to choose the country's future. But they've already made the big decisions. The government has already set the framework for the Climate Commission and determined our emission target for 2050 (guess what it is—zero!). The government is under no obligation to implement public recommendations for the Climate Commission or the semi-decadal reduction targets along the way.
The presenters were well rehearsed but they cocked up the logistics. The meeting began 20 minutes late. There was no microphone, amplifier, projector or whiteboard, so only the dozen or so under-40s could clearly hear the speakers, who were frequently asked by the elderly majority to "speak up" or to move to the front of the stage. None of the speakers seemed inclined to enunciate clearly. The long Maori introductions, or prayers or whatever they were, were impenetrable, there was no English translation and no explanation for them. Maybe they're just compulsory at government events.
We were not amused
Both main speakers made frequent reference to missing slides as though it was amusing, for example: "There was a beautiful slide here." Those who cared what they said were unamused that we couldn't see the helpful graphics or make out the narration. Considering that the venue, full-colour brochures, booklets, air fares and accommodation came out of our taxes and that we are also expected to underwrite this expensive public scheme over 30 years, we fully deserved to hear about it, but much remained a mystery. We devoted several hours to a lacklustre performance that left me unsatisfied.
Kiwis so far have no idea of the pervasive influence the Zero Carbon project will have on our private lives, the intrusions these civil servants are considering or the tremendous costs we're expected to underwrite. Clearly, our government is prepared to create a shocking interference in our lives.
There are two main parts to the policy:
A Climate Change Commission will be established with people of proven skills charged with either or both advising and instructing the government.
The government has determined that national emissions must be reduced to zero by 2050, with targets at each five-year period before then to be decided.
Since the meeting I've studied the brochure handed to us and the much longer Our Climate Your Say: Consultation on the Zero Carbon Bill (pdf, 1.4 MB) from the MfE website. They include numerous distortions and porky pies. I hardly made it past Shaw's introduction before bogging down in inaccuracies.
The first sentence of the executive summary is:
The Government is committed to acting on climate change.
To those who understand something of climate science, this signals the government's utter disregard for science, at a moment when they ought to be giving the citizens of New Zealand a little solid evidence to support their intention to reduce emissions to so-called zero.
Debate is real and vigorous
Even a cursory examination reveals substantial doubt in scientific circles about numerous aspects of the science behind climate change. I don't refer here to vague doubts allegedly raised by sceptics in desperate attempts to scotch the truth about global warming, but rather to real disputes of opinion between genuine scientists on both sides of the ideological divide.
Contrary to the impression given by the mainstream media, there does exist vigorous debate about numerous aspects of the new field of climate science, including the climatic influence of carbon dioxide, the atmospheric lifetime of CO2, the global warming potential and lifetime of methane (which new research suggests has been greatly overstated), the effect of clouds and water vapour, the influence of volcanic heat recently discovered under Antarctic ice sheets and glaciers, the beneficial effects of increasing CO2, the complete absence of acceleration in sea level rise and, particularly for New Zealand but highly relevant around the world, the absolute futility of reducing our emissions in the face of soon-to-triple Chinese emissions, which are already some 177 times greater than ours, not to mention growing emissions from Europe, India, Russia and Japan (US emissions have been declining for three years). There are many more areas of dispute.
Add to this the incredible resistance by Greens to both hydroelectric schemes and nuclear power and there's a great deal being swept aside by the rush to implement the Zero Carbon scheme. I note that, though Greens oppose future hydro schemes, they're perfectly happy to rely on our existing generators in their planning to keep the lights on. Why not more? Strengthen our power security? We ought to be talking about all this, not sweeping it under the damned carpet. This "analysis" is more like a snow job. The government should be providing this information.
According to the MfE, their economic modelling assumes "electric vehicles increase to make up 65 per cent of the light vehicle fleet by 2050," or, in another scenario, 95%. But where will the electricity come from? We don't have enough generating capacity at the moment.
A step was missed out
Why do this? The Royal Society of New Zealand provides no evidence for a dangerous human influence on the climate. What does the government know that the RS doesn't? Why don't they tell us? I've come across references to perhaps several billion per annum in direct costs and lost opportunities.
What's the treaty got to do with it?
The Treaty of Waitangi, as one might expect, says nothing about global warming, but the MfE say, "it's important to consider Maori rights under the Treaty of Waitangi in facilitating the implementation of climate change opportunities." Unexpectedly, they believe it's not enough to include Maoris when considering everyone's rights in implementing climate change policy: Maoris must have a special category. This is a weird view of the population. I say weird; I mean racist.
On the economic effects on Maoris, the KCP (Kiwi Climate Propaganda) Ministry tells us that they haven't bothered to measure the effects "on Maori businesses or households" but they're really, really sure they will be affected and so "Maori households will have to be considered." This wishy-washy analysis can satisfy nobody.
Overall, this was a dismal glimpse of the enormous bureaucracy being created for a bad climate policy that has no apparent reason to exist save mollifying overseas customers. Though I've never heard them complain or heard of sales being affected. Unless we nip it in the bud, it'll stay for decades until Mother Nature exercises her veto by cooling things down, as scientists are predicting.
I asked a question but this article is too long. There's more, so much more. As ever, what do you think?
Hits: 494