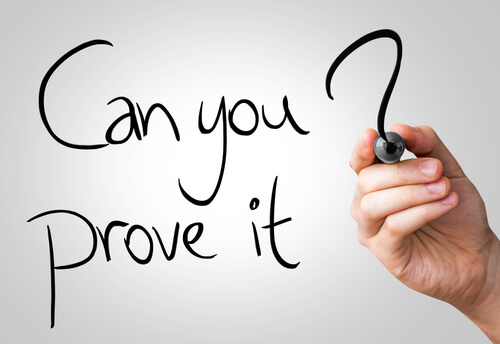 For God's sake tell us the EVIDENCE!
Belief, belief is everywhere,
Yet all the proof extinct;
A strong belief fierce binds us, now
Our minds no longer think.
With apologies to Samuel Taylor Coleridge
The Rime of the Ancient Mariner
Institutional global warming
Unshakeable belief in global warming is now permanently installed in our important (and many minor) institutions. For evidence of this, browse through recent newspapers and websites:
As denying climate change becomes impossible, fossil-fuel interests pivot to 'carbon shaming.' "It's beyond not being able to deny the science," says Michael Mann, atmospheric science professor at Pennsylvania State University. "It's now a matter of having to deny reality."
– Business Insider, August, 2021
The World Bank Group has a new  Climate Change Action Plan to guide its work over 5 years (2021-2025). The Action Plan aims to increase climate finance to reduce emissions, strengthen climate change adaptation, and align financial flows with the goals of the Paris Agreement.
GHG reductions urgently needed … more natural disasters affected the poorest countries in the last decade than in the 1980s … tackling the climate crisis while meeting urgent development needs is the fundamental challenge of our time … trillions of US dollars required in developing countries every year through 2030 to build infrastructure … climate change and the degradation of ecosystems together will push the planet closer to irrevocable tipping points … ALIGN CLIMATE & DEVELOPMENT … PRIORITIZE KEY SYSTEMS TRANSITIONS … FINANCING TO SUPPORT THE TRANSITION.
– World Bank Group, 22 June, 2021

The EU have implemented the most climate policies … environmental and climate change policy experimentation over twenty-five years … considerable success in reducing pollution, decoupling emissions from economic growth and fostering global technological

leadership … there is no single policy instrument that can reduce greenhouse gas emissions … the EU's international climate policy, emissions trading system, energy and other economic sectors in the context of the 2015 UN Climate Change Conference in Paris.
– Directorate-General for Climate Action (European Commission), 2017

The UK government has once again failed to come forward with sufficient policies to meet the ambition of its climate goals, according to the Climate Change Committee (CCC).
– Carbon Brief, 24 June, 2021
To limit the most damaging impacts of climate change, we need to reduce greenhouse gas emissions globally and adapt to current and future changes in the climate. Change will involve a combination of new technologies, processes and human behaviour. Significant benefits include: Lower risks from climate change … supporting wider international efforts … healthy natural environment, increased green space, better air quality, less noise, more active travel and a shift to healthier diets … putting the UK at the forefront of new and expanding global markets … gaining competitive advantage … helping reduce future costs of emitting greenhouse gases.
– Climate Change Committee (UK), retrieved September, 2021
What climate change is and how it works. Climate is long-term weather records [they don't tell you this]. Climate change is change in average weather, including changes to average temperatures, seasons, wind patterns and rainfall. The greenhouse gases we emit are changing the climate and our environment. Changes in the climate and environment are already being observed. Climate change is affecting our wellbeing.

How greenhouse gas emissions contribute to climate change:

Greenhouse

gases (GHG) act like a blanket by retaining energy from the sun [physicists say this is wrong]. GHG are important for regulating the temperature on Earth. Human activities like burning fossil fuels, agriculture and cutting down trees increase the amount of greenhouse gases in the atmosphere. This causes more energy to be trapped by the Earth's blanket [sic]. This extra energy is then absorbed by the oceans and raises sea temperatures and sea levels. Some energy is held in the atmosphere and makes our climate warmer. There are many different greenhouse gases. There is a single important greenhouse gas: water vapour [nobody tells you this; the rest are trivial].
– Ministry for the Environment (NZ), retrieved September, 2021
Past and present greenhouse gas emissions have committed the Earth to substantial climate change for the next century and beyond. As an island country reliant on primary production and tourism for much of its economic wealth, New Zealand is particularly vulnerable to the economic and environmental impacts of climate change. New Zealand must both adapt to changes in climate and contribute to a coordinated international response to reduce greenhouse gas emissions to the atmosphere.
– Ministry for the Environment (NZ), retrieved September, 2021
Commentary
None of these authorities presents evidence for dangerous anthropogenic global warming (DAGW). On being asked, they will tell you, as they have told me, to read an Assessment Report (AR) from the Intergovernmental Panel on Climate Change (IPCC). When you discover the huge size of these (the AR5 is some 1500 pages, AR6 reportedly 1300 pages) you might ask for a page number, as I did, though you're unlikely to get one. But if you're still keen to know the truth, as I was, you will ask the IPCC directly for evidence of DAGW. They will cite a portion of some AR. When you examine it, no matter how carefully (I assembled a team of scientists), you will discover no evidence amounting to proof that human activity causes dangerous global warming.
Never mind, for, after 30-odd years of political bickering, reasonable people have mostly given in to the strident bluster of climate activists because they're tired of the noise. They simply accede to more and more outlandish, insane ideas to change the weather or extract energy from increasingly unlikely sources, calling them "renewable"—except for nuclear energy, the most efficient, undying source that we know.
Along with this, websites, radio, television, magazines, newspapers and social media bombard us with the message to fight climate change. Politicians, academics and journalists echo the same refrain. They should hear themselves! They would halt the incoming tide, for all the sense that makes. Fight the climate—fight the weather? We already fight the weather when it interferes with our activities or threatens our property, but even then we don't entertain the idea of stopping the weather, we resist it. For should we somehow stop the weather, then what could replace it but more weather?
Without evidence that we cause rising temperatures then we need to do precisely nothing.
Always, before action we decide on the reason to act, but with climate change—the greatest challenge of  this generation—the reason has become the constant nagging.
What poppycock! What balderdash, blather and piffle!
Write me a comment below. Encourage us all to stand against this naked, undisguised insanity.
Hits: 482