Wave takes dog, owner yells global warming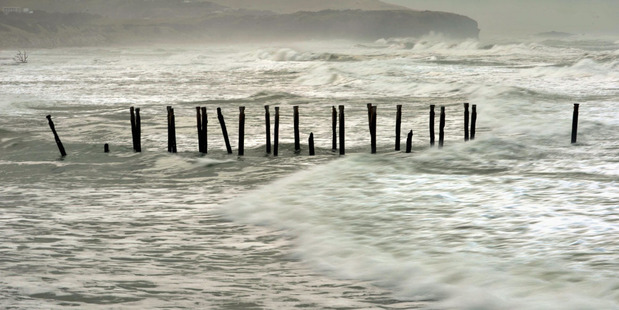 The beach at St Clair, Dunedin, in a bit of breeze. Photo ODT
On Monday came a story of blatant disregard of nature's power. A woman walks a small dog on a beach pounded by violent waves. A large wave swamps them and the dog is swept away.
Source: 'Rogue wave' sweeps dog from owner – Otago Daily Times
Passers-by watched in horror as a "rogue wave" surged up to engulf a woman and her dog walking on a Dunedin beach yesterday.
Hits: 413