This is an adopted article.
from the spectator.com.au
Amy Brooke
6-8 minutes
---
For New Zealand's Prime Minster to be talking such nonsense – in fact, such a complete untruth as 'bold action on climate change is a matter of life and death' – is more than ominous. Her obvious preference for calling urgency on endorsing the recent recommendations of the Climate Change Commission is completely unacceptable. Its unbalanced findings verge on the fanatical and it is high time Ardern is called to account for the fear-mongering she is spreading and for promoting policies which would in fact basically destroy our economy.
Grist to her mill is that the anti-carbon Left is pushing the Paris Agreement goal of limiting global warming to 1.5 degrees Celsius, in relation to pre-industrial temperatures. As has been pointed out, this is incompatible with the growing worldwide population, requiring a total reorganisation of the global economy that would keep billions in poverty. But our hard-left Prime Minister is publicly committed to it.
What is she doing?
Why? She must be very well aware that policies have consequences – so why is she so dramatically advocating what would be a self-inflicted wound on New Zealand? There is no evidence whatsoever that we are faced with any life or death decision with regard to climate change – except the one she is not highlighting: that adopting its extreme and unnecessary recommendations would economically cripple us as a country.
So what is she up to? She must know very well that given our size, in comparison with major producers of carbon dioxide, what we might achieve would not make one shred of difference to the total global CO2 emissions. She is treating New Zealanders as fools by maintaining this fiction. Russia, for example, is reportedly spending over $10 billion to boost its coal exports. Major producers in China, India, Australia, Russia and South Africa are apparently promoting mining projects to increase global output by 30 per cent. China is constructing over one hundred new coal mines, as well as developing shale oil deposits.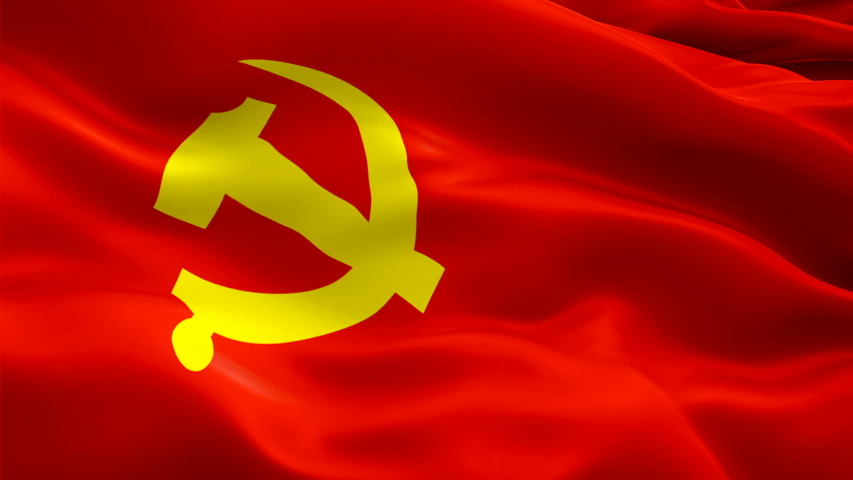 Ardern, apparently, is making obeisance to the extremist propaganda advanced by the far Left. However, New Zealanders are gradually realising that the guerrilla tactics of communism have long been undermining our country. Given her hard-core, leftist agenda – and a strong body of dedicated, socialist comrades in her Labour coalition – extraordinary moves are now being made to destroy our democracy, largely unchallenged by a lacklustre National party opposition.
By fanning the flames of concern over the supposedly catastrophic consequences of climate change – giving it cargo cult status – an extraordinarily useful tool is at hand, particularly given the prophesying of impending calamities by our helpful, now government-paid media. Stuff, one of our two major media organisations, has, to its disgrace, consistently refused to allow any dissenting points of view to be published, no matter how well-qualified the dissenting scientists, how well-proven the facts.
Damagingly uninformed
Facts? The majority of policymakers and politicians are damagingly uninformed about the findings of the hundreds of scientists in related fields, many with world-renowned reputations. Some, themselves serving as expert reviewers for the Intergovernmental Panel on Climate Change, have pointed out that the IPCC has been hijacking science for ideological ends and have shown that hard evidence for a 'climate emergency' doesn't hold up. In other words, the Left's policy-makers' agenda is to destroy the West's economic and social ecology, but so successful has been the propaganda that an obsession with an impending global warming climate change catastrophe is now prevalent.
While some scientists are now on record as reversing their former adherence to the global warming cult, other prominent past and present New Zealand and Australian scientists such as Professor Bob Carter, Dr Vincent Gray, Dr Gerrit van der Lingen and Dr Chris de Freitas are among the stellar lists of dissenting scientists worldwide. Richard Lindzen, for example, formerly Professor of Meteorology at the Massachusetts Institute of Technology, author of over 200 papers on meteorology and climatology and a member of the US National Academy of Sciences, has consistently drawn attention to the fact that man-made global warming theory is a sham and a scam. He argues that believing climate change is largely caused by increases in carbon dioxide is 'pretty close to believing in magic'.
Dr David Kear, a former director-general of New Zealand's Department of Scientific and Industrial Research (DSIR) would have been considered one of New Zealand's top scientists. Publishing on sea levels since the 1950s, he wrote in a 2013 booklet on the corrupted science behind the claims of the global warming narrative, of rising sea levels and of 'the demonisation' of the 'essential and innocent gas, carbon dioxide', pointing out how councils 'are making zoning and other decisions purely to satisfy an agenda from above'.
Inflicting shocking damage
The truly shocking aspect of the Climate Change Commission's recommendations to government on how to limit New Zealand's greenhouse gases is the damage they would inflict upon this country. Its role was apparently originally envisaged to take politics out of the climate change debate. It has done nothing of the sort and, instead, launched an attack on our freedoms. It would give the government unprecedented, basically fascist, control over the cars we drive and import, our energy sources and our housing and agriculture. It also recommends reducing the number of farm animals and replacing productive farmland with still more pine tree plantings.
Not only is our set 2050 target of net zero emissions entirely unnecessary, its totally unrealistic recommendations such as prioritising re-cycling are impracticable – and almost risible.
Predictably, the National Institute of Water and Atmospheric Research is thoroughly locked into the doomsday scenario, and regards the Commission's recommendations with enthusiasm. Naturally, iwi (those of Maori descent), are to be expected to have a stronger involvement in these changes.
Wake up
We should make no mistake: the government's Emissions Reduction Plan, due by 31 December, is meat and drink to our now totally compromised, hard-left Labour coalition.
The way ahead is now fraught indeed – unless that sleeping giant, the public, properly wakes up.
Already, there are indications this is happening.
Got something to add? Join the discussion and comment below.
Hits: 472