My last communication to James Renwick was July last year. I said this:
Eventfinda are advertising your presentation in Nelson in August called "Climate Emergency". What does it mean? What data does it rest on? What makes it an emergency? If you're not too busy I hope you can help.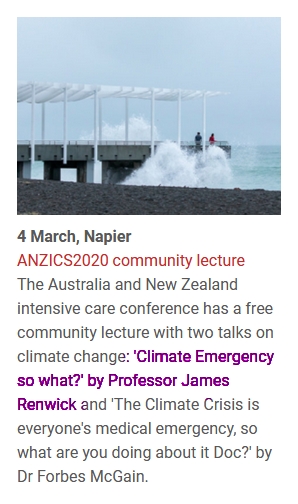 He didn't have anything to tell me then, but now we see a tantalizing teaser in the RSNZ newsletter (in purple). Might be connected.
You're welcome, James. Hope it flies.
Hits: 6