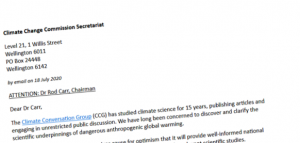 Our letter to Dr Rod Carr, Chairman, Climate Change Commission Secretariat.
Let's find out just how independent this new commission seems to be, or how firmly the Coalition has tied its hands to the Green agenda.
As far as I know, this is New Zealand's very first Secretariat. It's so 19th Century. So Marxist.