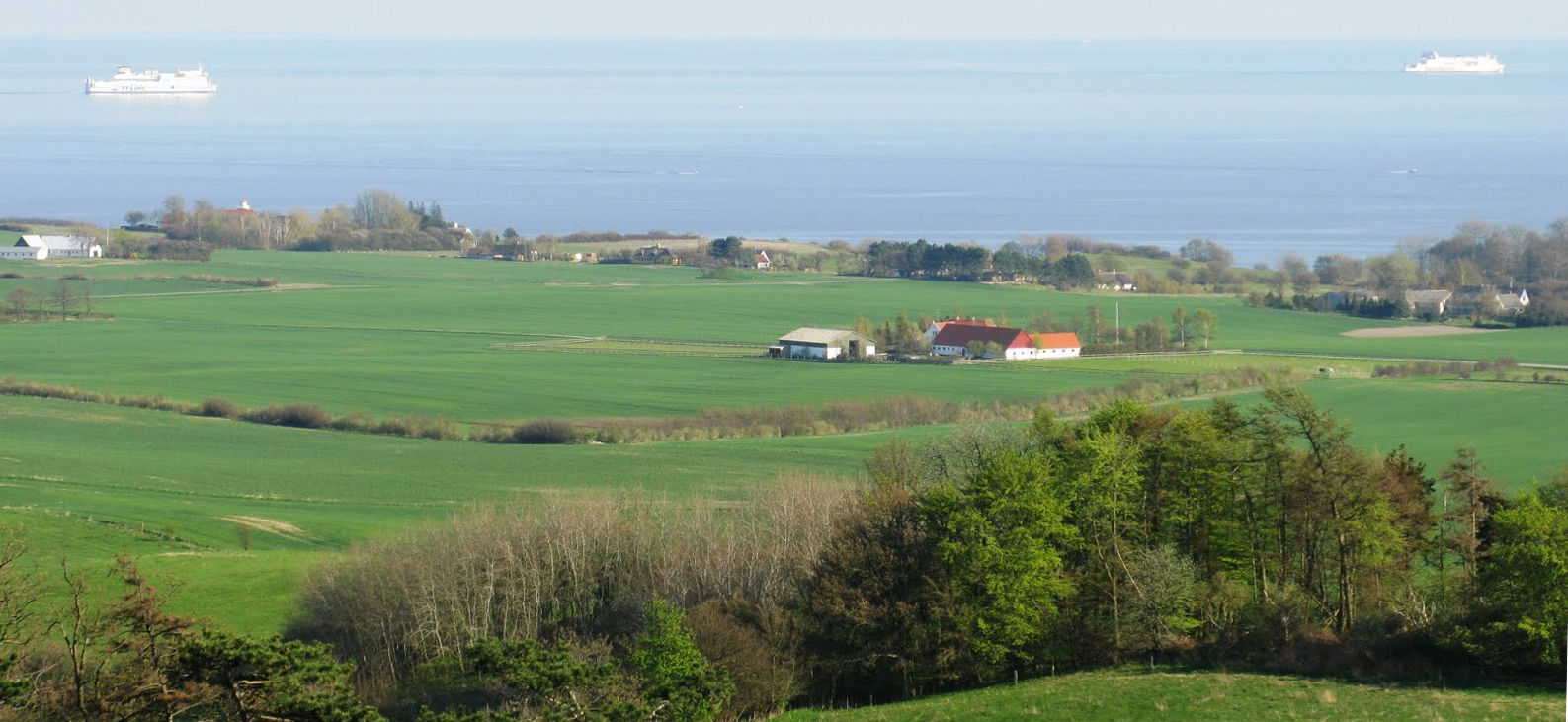 Our youth unoils us
The youths in Generation Zero have heard about Denmark's tremulous venture into 100% nuclear- and fossil-fuel-free power generation and want it for New Zealand.
So who is Generation Zero? Their web site asserts they are "a youth-led organisation, founded with the central purpose of providing solutions for New Zealand to cut carbon pollution through smarter transport, liveable cities & independence from fossil fuels. We can power our homes, our industries and our economy with clean safe energy. We can build more liveable cities with greater housing and transport choices to attract the best and brightest to New Zealand. We can move beyond fossil fuels and create a safer and healthier nation by doing so."
Their motto is striking, if enigmatic: "a future that's not shit." Now, I know that might sound, to some, a despondent note (and perhaps sets our national goal a wee bit short), but it surely proclaims a young elite—intellectual and well-educated, not to mention professional in engaging across the generations.
However, they make it clear that evidence won't be required—for to mobilise the citizens it'll be enough to mumble the modern anti-establishment mantras: global warming, carbon pollution, fossil fuels—droning on, until of course they too have children who discover a voice and a new mantra. Well, every new generation finds a reason to reject its elders and every generation thinks it's the first to have a reason. Me, too—been there, done that. We all have or we will.
These vegan masterminds haven't noticed that they depend on carbon "pollution" to produce their imported organic quinoa, because carbon dioxide is plant food. But logic never stopped a righteous rebellion.
Oil unique among earth's riches
Back to the story. Generation Zero (GZ) calls on New Zealand to follow Denmark's lead and "phase out fossil fuels for all energy and transport needs by 2050." Aiming only at energy and transport greatly dilutes the promised 'independence' from fossil fuels, but the truth is that complete eradication is impossible in a modern society.
Unique among the earth's riches, oil's diverse properties have spawned an amazing range of substances and goods we now depend on.
The Herald article can be challenged and refuted at numerous places, as Jamie Morton dredges up alarmist themes, parroting the GZ distortions without examination. For someone called a science reporter he's a big disappointment.
Take the lead paragraph's claim that Denmark is leading the move to a "fossil-free" society: the notion itself is a fabrication, but seeing the detail of Denmark's extraordinary decision reveals the extent of the deceptions behind the impossible promises.
By the way, it's easy to get people to pay attention: just tell them that some new thing is sweeping through a distant country, so name-dropping Denmark is an obvious warning sign. But what exactly has Denmark done in the alleged escape from fossil fuels? What is their aim? What does Denmark actually say? It's an astonishing tale.
As announced in Scientific American in 2010, Denmark said it could become one of the first countries in the world to stop using oil, gas and coal by 2050. (I think they're still intending to; I found references in each of the last three years that indeed they are.)
Let's make electricity too expensive to buy
To achieve this praiseworthy feat requires much effort and sacrifice.
First, Denmark wants to boost wind production capacity sixfold (from 3000 megawatts to 18,500 megawatts). Installed capacity last year had increased to 4800 MW (which generated 11.1 TWh). Wind generation's capacity factor seems to have been about 24% (that is, actual generation was 24% of installed capacity).
By comparison, New Zealand's TOTAL installed capacity (hydro, geothermal, coal, gas and the rest) at the end of 2012 was 9800 MW (wind made up just 600 MW). This means that Denmark's planned increase is an enormous undertaking. Their target is to add about 150% of our installed capacity, but to do it only with wind turbines. Which will run (probably) at only about 24% of capacity and require thermal or other backup generation. They've got 36 years left.
Denmark would also tax fossil fuels, starting at 5 Danish crowns (DKK) per gigajoule next year, rising to 50 DKK by 2030. A gigajoule is 278 kWh of electricity, which currently costs the householder about 69.5 €. The initial tax of 5 DKK equates to about 0.67 €, about 1% of current price. In 16 years it could be 50 DKK, or about 10% of the current price. I haven't looked at petrol and diesel. Is the tax reasonable? Only if you get value for money.
But it will certainly make electricity more expensive, along with motoring, trucking, shipping, aviation, buses, trains and everything else using fossil fuels. Which is the whole point, of course—inducing some level of recession is a proven method of reducing emissions. Whether it will be enough remains to be seen.
The commission said replacing fossil fuels would reduce Denmark's greenhouse gas emissions by 75 percent of 1990 levels. Fantastic. Does it matter that we're using a 24-year-old yardstick on that? Naa, make it all worthwhile, wouldn't it? All that trouble and time and expense. Ooh, 75%, Mabel, just think!
The Danish Commission on Climate Change Policy describes DONG Energy, Denmark's largest power utility, as "its biggest carbon dioxide polluter". That's not very nice. In calling carbon dioxide a pollutant, the commission echoes the brain-washed thinking of Generation Zero.
0.0045°C — an undetectable reward
Denmark was responsible in 2010 for about 0.15% of the world's human emissions of CO2. Global temperatures by 2100 should rise by less than 3°C. If their emissions don't change, the Danes are therefore likely to be responsible for up to about 3 × 0.0015 = 0.0045°C of that global temperature rise, which nobody will detect in the environment. For that undetectable reward, they will endure much.
They will reduce energy consumption in their homes, their offices, their vehicles and factories. The commission says households must "make do" with only half the energy they use today, and national energy consumption must be cut by 25 percent. They reckon the country uses over 40 percent more energy than it "needs".
What fascists. The only person who knows how much energy I need to use—which, remember, I pay for—is myself (same for everyone). If you cannot supply me in some form with the energy I want to buy, you must build another power station. If you don't, I'll elect someone who will build it. The trouble is, they think every parcel of energy used does the earth some harm, but it's not based on science.
Electric cars are no good but you must use them
The commission says that switching to electric cars would be a huge leap in energy efficiency, but because electric vehicles and especially batteries are still inadequate they're not a replacement for gasoline and diesel vehicles. I'm not making this up: they're telling citizens to switch to electric cars which won't be any good. What mastery of the topic.
The committee says openly that some of the efficiency gains will have to be forced on citizens by the government. Really? Such a government is called, well, heavy-handed, isn't it? At the very least.
They want to ban new oil furnaces from next year and property owners will be required to pay into an "energy savings account" an amount determined by the size of the building and its energy standard, with buildings receiving the top rating exempt. The money could be used later to help finance renovations.
Top-rated buildings exempt? So they don't leak any thermal energy whatsoever? Rubbish. Makes me angry.
All this (and more) has the infinitesimal reward of reducing global warming by 0.0045°C. The people on this commission are eco-fascists and they are bullying the government into dictatorial moves towards a fantasy, an insecure and impractical energy policy that won't deliver energy to where it's needed (nobody really likes a dictator, you know).
Only wood is affordable but you must import it
They predict biomass will become hugely important. Biomass is a fancy new word that means plant material, like leaves. Or wood, for the extremely old-fashioned. They're saying that burning wood to keep warm will become extremely important. That's quite good thinking, because they must have noticed that taxing the bejeezers out of oil and gas means there will soon be nothing to stop people from freezing to death. They will probably use so much firewood that trees and bushes will disappear from the pleasant Danish countryside. Hang on: I just remembered they're assigning more uses to biomass.
Biomass will be used to make biofuels for transportation and in power plants as a backup for wind turbines [the backup generation is part of the huge unstated cost of windmills]. Biomass and waste incineration could supply as little as 30 percent or as much as 70 percent of Denmark's energy, depending on how prices develop.
Do they think that's a mystery? What would you be prepared to pay for the biomass required to prevent your entire family from freezing solid in a bracing Danish winter? Would it be more than buying the petrol needed to visit your friendly local council to make your monthly "energy savings" payment? I bet it would be.
But there's a serious problem. See, Denmark won't be able to produce all the biomass it will need in 2050. Try to stay on your chair now—the picture gets wild.
To GZ: thanks, but this is not for New Zealand
"Even if most Danish farmland was converted to production of bio-fuels, it would be far from sufficient to meet the future energy demand in Denmark," the report says. "An energy system based extensively on biomass would become dependent both on considerable imports and on trends in the price of biomass."
I don't think they even smiled as they said it, but this is Monty Python at their best. Did you, like me, once entertain fond thoughts that Denmark was inhabited by intelligent people? Well that's no longer entirely true, for its leaders will price convenient, imported oil-based fuels out of the market and instead force people to import firewood. That's flying backwards and it's pricing backwards travel out of the market.
There is a quite breathtaking stupidity in planning for so much liquid and solid fuel that your farmland will be used to grow feedstock for ethanol plants, yet force timber imports and also import your food. It is insane. The commission (chaired by Miss Katherine Richardson) should be disbanded; its members should apologise for upsetting the nation and wander the land in sackcloth and ashes.
This parody of an energy supply plan, with its fake energy security, its caricature of public-spirited endeavour and its travesty of good organisation, is not for New Zealand. Thank you, but Kiwis deserve a lot better than this. Even if they wish to save the planet (and who doesn't?), they won't see the need to destroy themselves in the process.
How much will this cost?
They say "not much" so they don't really know. The commission claims that phasing out coal, oil and gas "won't cost that much in the long term," but only if the process is begun soon. It's strange they didn't provide a reference for that fact, considering it's the cornerstone of the whole plan. But don't think about the money, there are so many other advantages!
They say increased demand for energy "will anyway make fossil fuels more expensive just as advances in technology will make renewable energy cheaper." How wonderfully lucky. What wonderful luck this is that will lead to our happiness—and such magic it is that has revealed it to us! Your potion is strong, wizard, that grants you thinking of such powerful insight.
The commission makes a final, hopeful, evidence-free prediction. If Denmark does NOT take a long-term approach to eliminating fossil fuels, then, when the country finally does have to live up to an international target to reduce CO2 by 80 to 95 percent, apparently it will pay dearly for allowances and credits from other countries.
Those audacious emission reduction goals are only guesses intended to frighten the populace. Of course, the commission is not forecasting the future, it's projecting its members' unfounded beliefs onto the rest of the country.
If the youth following GZ do just a little research on this ill-conceived project, they'll quickly drop it and find something useful to do instead. Because burning timber from abroad will always increase mankind's emissions of CO2 and destroying one's domestic ability to produce food is insanity.
The original bio-fuel
Denmark has a wonderful record in food self-sufficiency, with the farmers among its population of 5 million producing enough to feed 30 million. It would be a profound tragedy to destroy that hard-won enterprise and independence by forcing farms to grow only for the bio-fuel factories and especially aggravating because there's no need to do it.
How ironic it is that, to distinguish the man-made oil from the fossil fuel, we call it bio-fuel. But the oil we pump from the earth is the original, authentic bio-fuel, which the earth tolerates very well. The CO2 from burning the oil feeds plants, and if you imagine that oil spills are somehow "removed" by special detergents or soaked up by hard-working volunteers or even that they eventually "evaporate", you're wrong. Spills disappear, but only because age-old bacteria have evolved that specialise in turning crude oil and all its constituents into proteins that move up the food chain. Thus we all eat it. Brilliant!
Speaking of food, if this "climate change policy" plan goes ahead, Denmark will be importing its food. Naturally, it will be able to buy food only from those sensible countries that haven't sacrificed their farmland to oil palms, jatropha and algae ponds. GZ has surely heard of the local food movement and must applaud its advantages. So they ought loudly to be protesting the proposed denial of local food to the Danes.
Denmark is nuclear powered
In comments on the Scientific American article, frgough observes that Denmark cannot be fossil fuel-free any time soon, simply because the plastics used in windmills come from oil. I would add that the windmill oil also comes from oil.
I haven't even started on the rest of the silly Herald article. For example, some countries have declared solidarity with the 2°C 'limit' on the global temperature, but it originates in the minds of the activists, not in science. Science has no clue what controls the temperature, although it's not CO2. And, while it's true that the AR5 estimates the chances of temperature increasing by particular amounts by 2100, they're all guesses, not facts. GZ treats all this as solid science without questioning it.
Finally, the idiotic Danish energy plan is only possible if they supplement their electricity production with purchases from abroad. But the countries around Denmark all use fossil or nuclear fuel to a large extent—they're impossible to avoid.
It strikes me as cynical and I've not heard Denmark boasting about it, but trumpeting their goal of going nuclear-free doesn't stop them from using a lot of nuclear power. At least 10 per cent of their annual usage comes directly from imported nuclear generation. Without it, their lights would be off. Though they closed all three of their own nuclear plants some years ago, Denmark certainly ain't nuclear-free!
So is it to be fossil fools or fossil fuels in Denmark? And just who is fuelling who?
Hits: 356